Roman Tyan Held a Mentoring Session at The Garage Innovation Tower in Riyadh
Our founder Roman Tyan believes the most crucial part of developing any startup is to determine its product-market fit along with the challenges that come with it and to address them in time. As a startup mentor, he has always been emphasizing this part.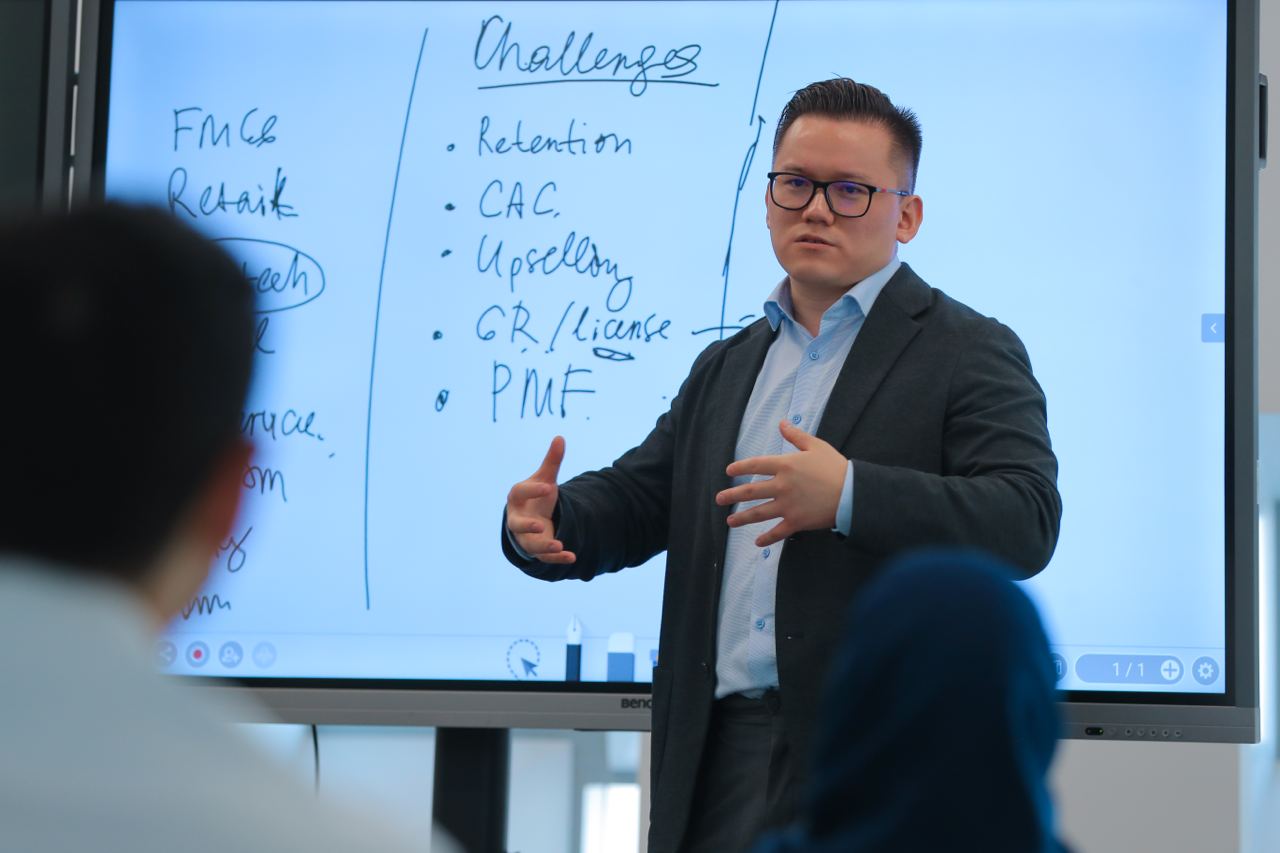 Last week, Roman was given a chance to mentor two promising technology companies at The Garage Innovation Tower and help them address their challenges. Here's what he told about the event:
"I was excited to share my international experience in a mentorship session, which we held in a form of an interactive workshop for all the participants to be involved.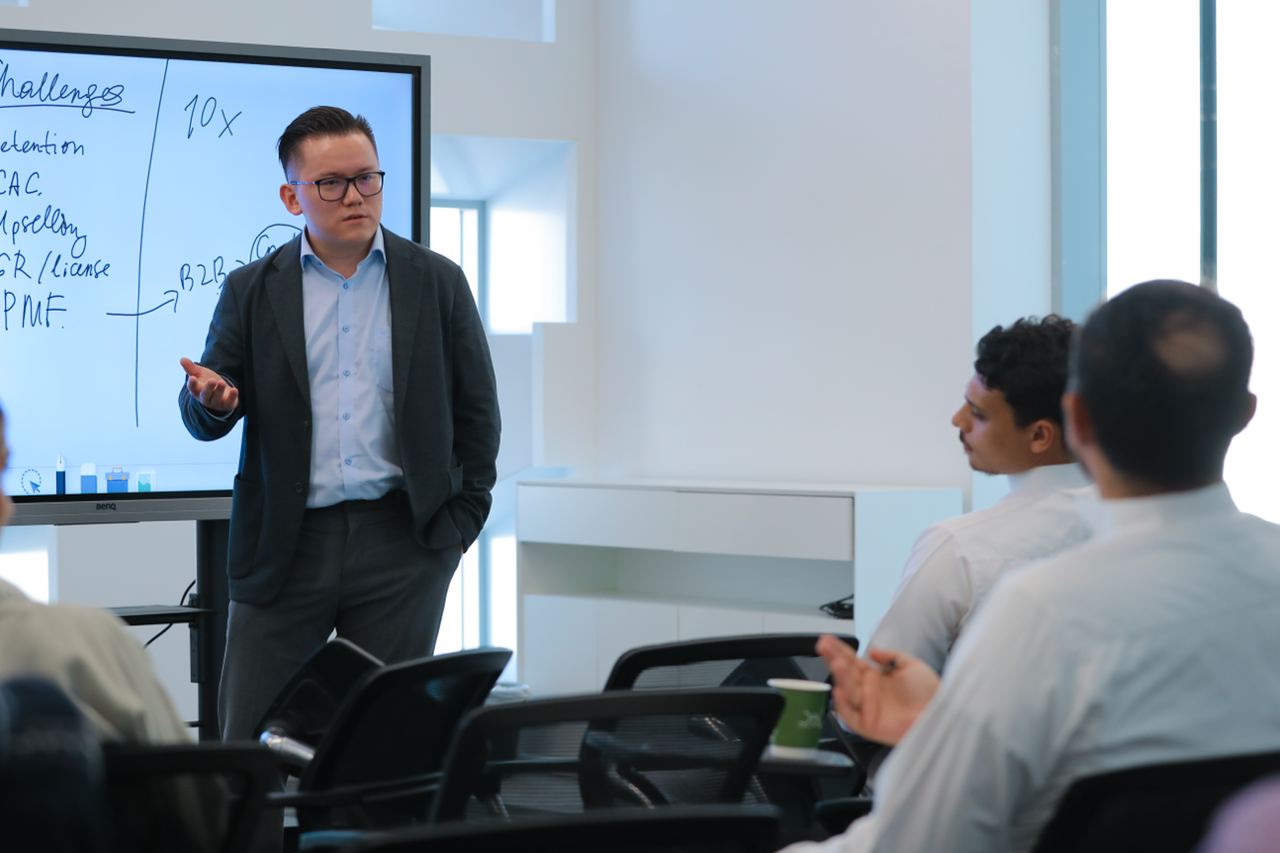 The two mentored startups were local early-stage Saudi companies in logistics and HRtech. Together with the participants, we discussed the challenges the companies might face in terms of business development. We talked about:
— how to attract corporate clients and keep them afterward,
— how to find your product-market fit,
— how to generate product ideas,
and more.
We tried to identify what flaws there might be in the business models of the two mentioned companies and challenged them to discover the risks and find a way to reduce them.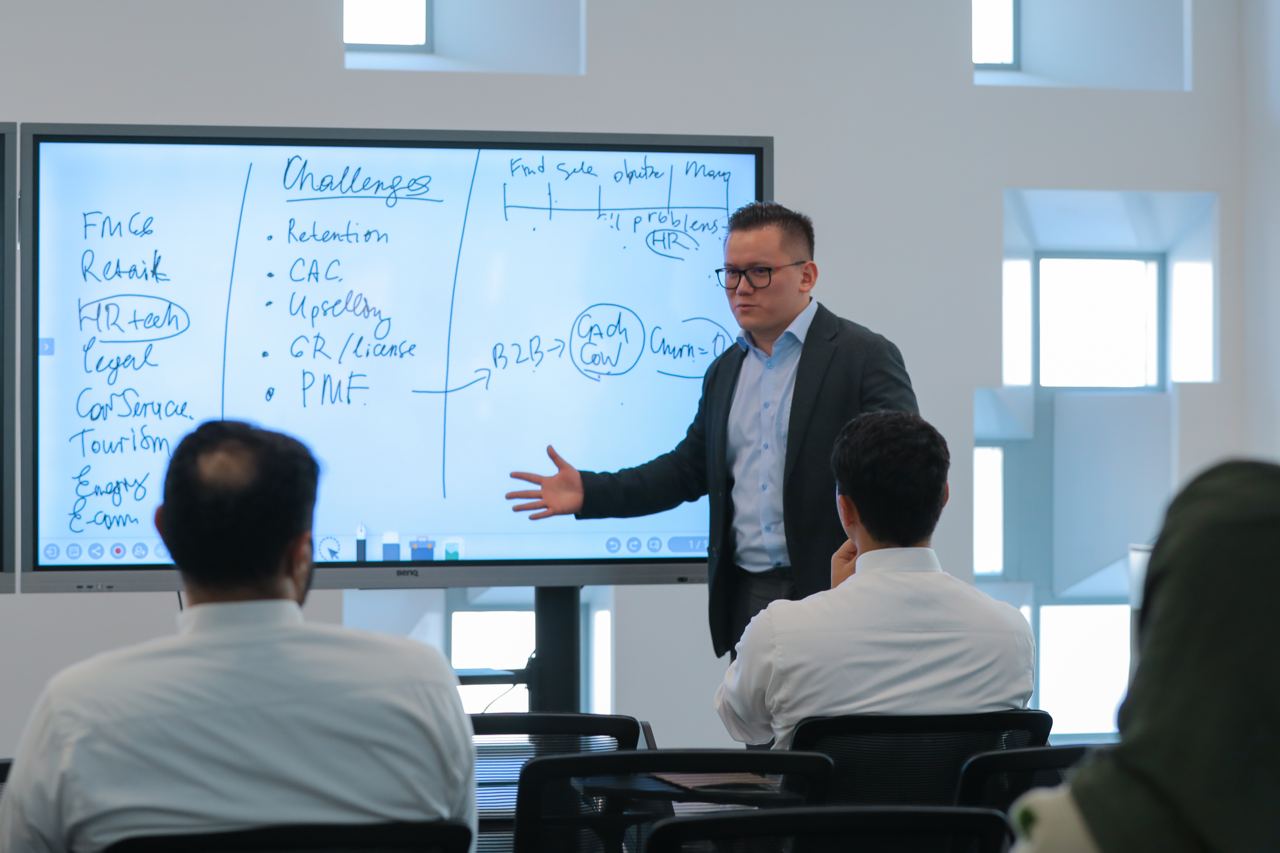 I was happy to learn that all the participants found the session super useful and practical. And even after we finished, some founders came to us at the cafeteria to ask for more tips and advice.
To me, it is always inspiring to talk to active startup founders who are full of energy and are constantly eager to learn and grow!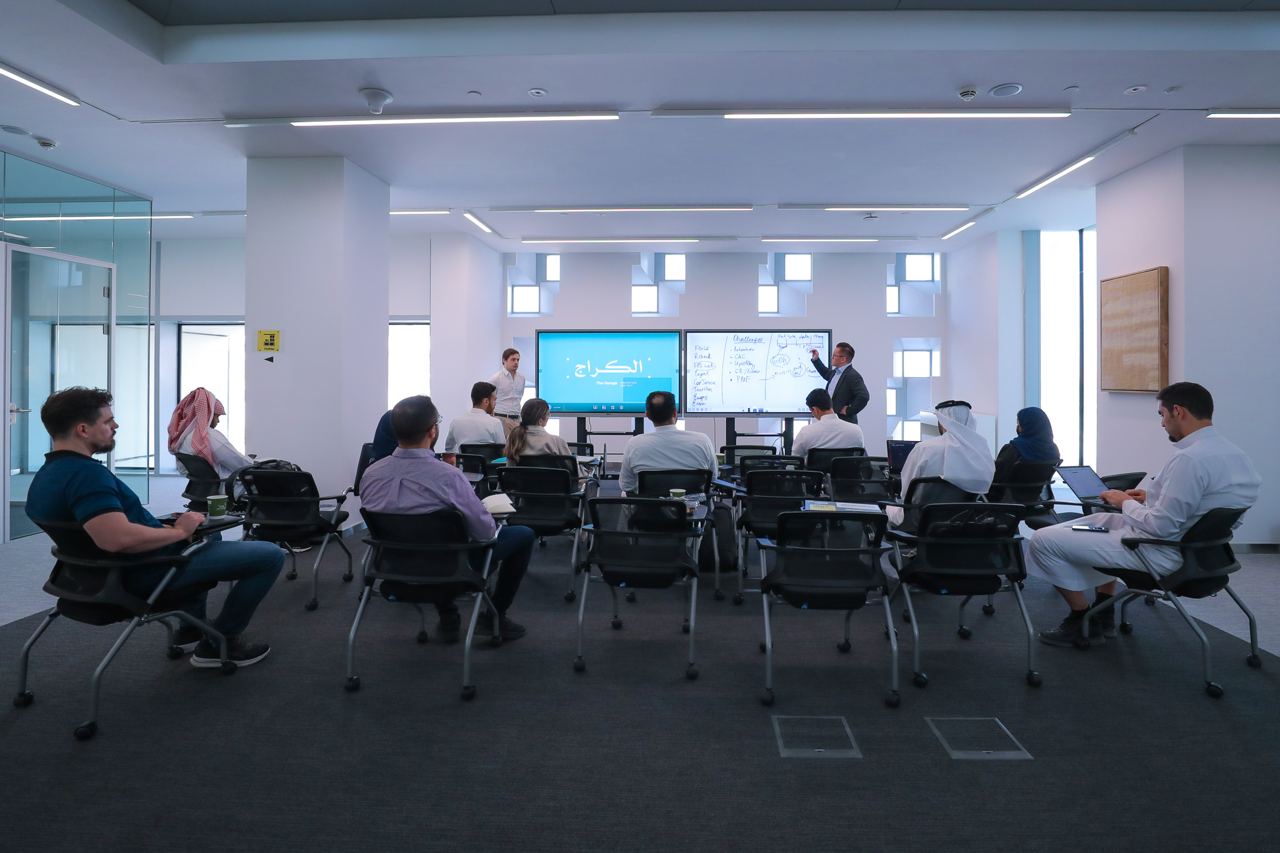 And on top of that empowering experience, I was more than thrilled to be talking at such a smart and innovative location. The Garage Innovation Tower in Riyadh is indeed a place with all the necessary conditions for companies to develop! In addition to that, it is located at KACST with modern infrastructure and laboratories for startups to use. Many thanks to The Garage for the opportunity and experience!"